Climate Change, Global Warming, CO2 capture, CO2 uptake, Solar Energy, Pumped-Storage Power Plant, Climate
Threats, Solar Power, Desalination, Forestation, Irrigation, Deserts, Arid Land, Deforestation, Disaster Mitigation,
Mitigate, Self-sustained, Subtropical, Albedo, Conifer Forest, Boreal, Pumping Array, Vertical Axis Wind Turbine
ETTE, Gunnar Ettestøl, Vegårshei, Norway

New development projects will be presented here! (Skift til norsk tekst)


Download presentations and documents about offshore wind power rigs!


Presentation about Offshore power installations: Floating power plant

Article in Norwegian, Fædrelandsvennen: FVN-s-17-Offshore-vind.pdf Bachelor dissertation from Gjøvik University College 2009, in Norwegian:
HiG_bachelor_dissertation_2009_4_6kW_vind_og_bolgerigg

Pictures of a model rig, in lake Vegår and Arendal harbor 2011
Click on the pictures to see large photos!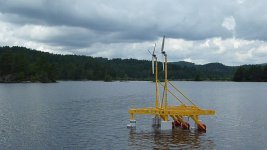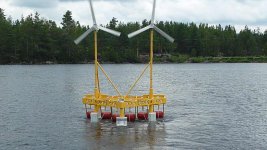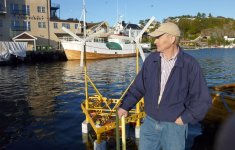 Download videos of the rig in lake Vegår ( MOV format ):

Compressed video of the rig in operation on lake Vegår, test 1

Compressed video of the rig in operation on lake Vegår, test 2

To ETTE home page. ( Home )